PS: Ich spreche natürlich auch Deutsch!
---
+49 (0) 171 277 84 94
E-mail: booking@djangomclear.rocks
---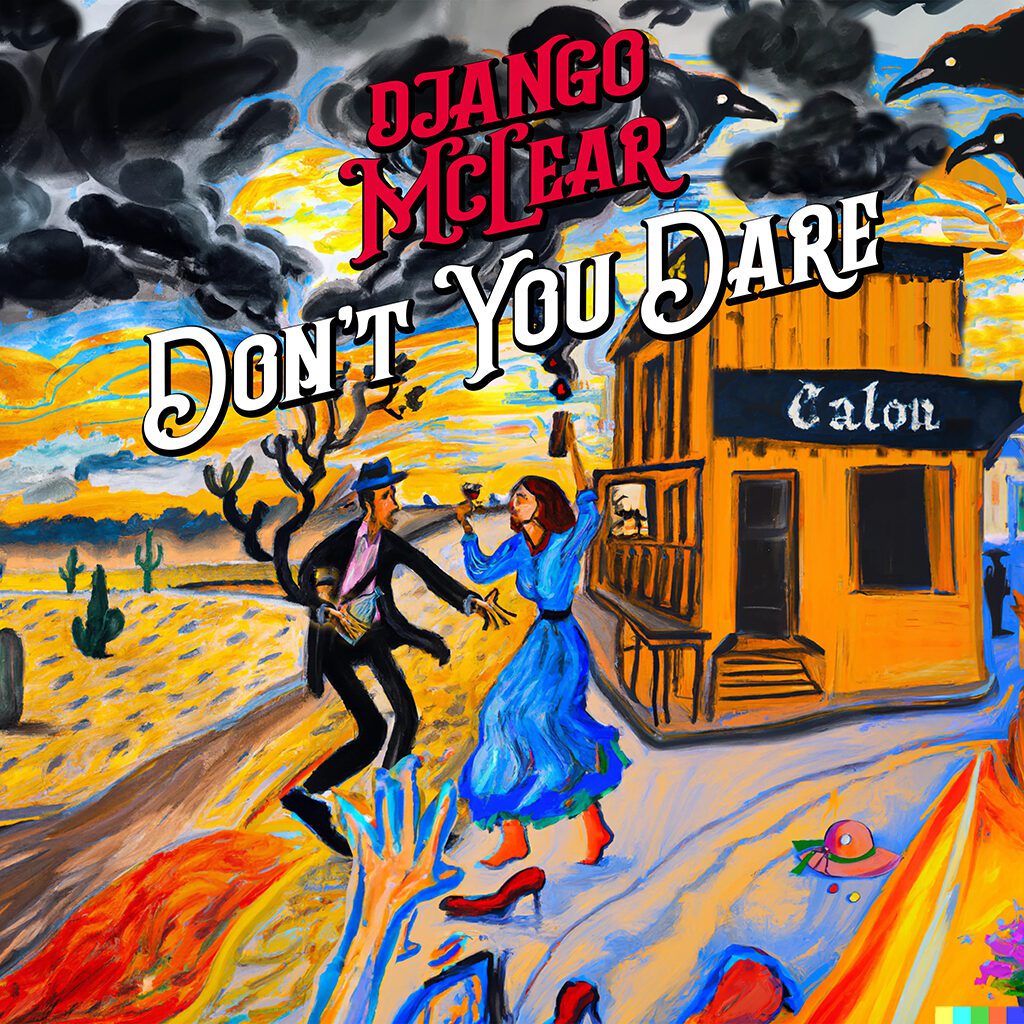 DON'T YOU DARE
In "Don't You Dare," I sing about my deepest fears and insecurities in my relationship. My partner seems to be my source of light in my darkest moments and my anchor when I feel lost at sea. I need them more than anything, and the mere thought of them leaving fills me with despair. The song is filled with emotion and vulnerability, and my vocals reflect the intensity of my feelings.
CAMILLA BY THE SEA
"Love doesn't know any age," and that's precisely what I felt when I met Camilla many summers ago. She was an older woman, and I was a young man smoking a spliff on a cliff. I watched her dance barefoot on the tips of her toes, and she enchanted me with her playful and carefree nature. In that moment, I fell deeply in love with her, and we spent many tides together at her house by the sea. However, as the song suggests, our love was short-lived, and Camilla has since passed away. But her memory lingers, and I can't help but wonder if she still remembers me.
---
SEEDLINGS
Music is my passion, and I put my heart and soul into every song I create. I dare to dream big and dare to try new things, drawing inspiration from the world around me to weave melodies that touch the hearts of my listeners. As a musician, one of my greatest strengths is my ability to reach both the lowest depths and the highest heights with my voice, thrilling my audience with its versatility. I am not focused on fame or quick success, but rather on touching people's hearts and inspiring them to pursue their own dreams. With the motto "Dare to dream. Dare to try." as my guiding light, I am constantly pushing myself to new heights and striving to make a lasting impact through my music.
[contact-form-7 id="95″ title="Contact form 1″]
+49 (0) 171 277 84 94
E-mail: booking@djangomclear.rocks